Alphonso Davies says he will stop training with German champions Bayern Munich after a heart inflammation was discovered during a routine check-up.
Rookie sensation Alphonso Davies is taking a break from his soccer career to consult with medical experts about a heart condition that has been detected.
In an Instagram message posted Friday, says he has been placed on the disabled list by Bayern Munich while undergoing further testing.
RELATED POST: Mike Krack To Be ASTON MARTIN'S New Team Principal
A statement from Bayern said Davies would be treated "in line with appropriate medical guidelines."
"We wish Alphonso a speedy recovery," it added. "Everyone at FC Bayern wishes him all the best."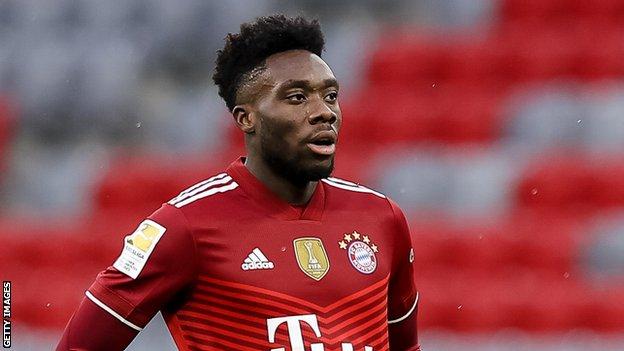 Davies, who had one goal and two assists in 19 games with Bayern Munich this season, said he was optimistic that he would return to playing soon.
"I want everyone to know I'm OK and not to worry," the post says. "I am grateful for all of your love and support."
The former Vancouver Whitecap became the youngest goalscorer in a World Cup qualifier last March.
Davies, who was born in a refugee camp after his parents fled Liberia, also spoke of being inspired by Senegalese international footballer Papa Gueye.
"He is my role model and helped me so much over the years. Now I want to use this situation to be a role model for other kids who go through tough times. I want everyone in the world to know they are not alone."
Davies, who has been called up by Canada several times, made his Bayern debut last September and also played three games on loan with Bundesliga rival SC Freiburg.