Vicar of Dibley star Gary Waldhorn has died aged 78 after a short illness. The actor – who also played David Horton in ITV drama Heartbeat – appeared as the village priest Gerald Hugh Simon Templar's Love from Hell. He was originally diagnosed with prostate cancer back in 2015, and he passed away following a battle with cancer. A family statement reveals that the actor died surrounded by his loved ones. "Gary Waldhorn – a wonderful husband, father and much-loved grandad – passed away peacefully on Monday night after a short illness," it reads.
"He was 78 and is survived by Daphne, his wife of 50 years, their daughter Debbie and grandchildren Harry and Alice." His agent Michelle Braidman added: "I have been so blessed to represent such a talented man who will be so sadly missed.
RELATED POST: Simon Cowell and Lauren Silverman Are Engaged: 'They Both Are Extremely Happy,' Says Source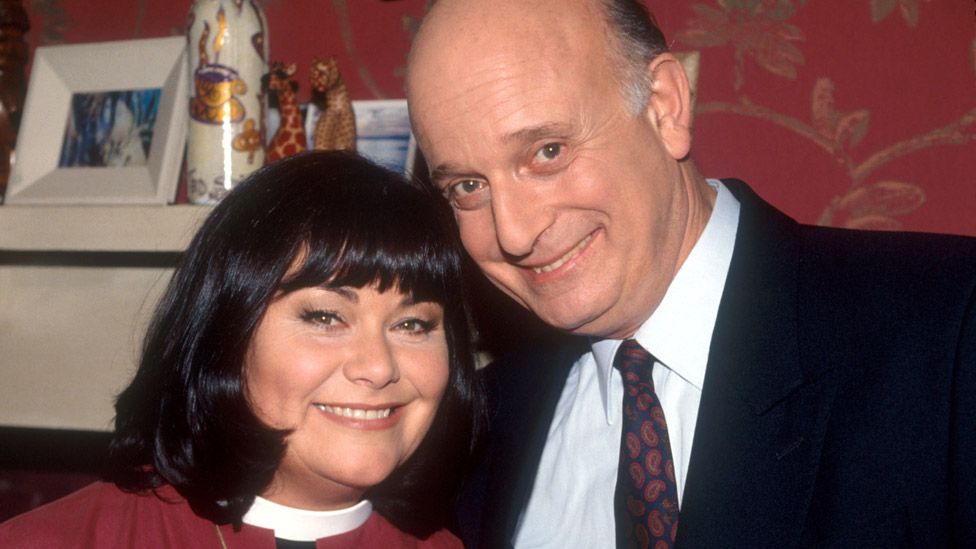 He was much-loved by his friends and the public alike… he had such an amazing career on stage, television and film." Gary's son Paul Waldhorn told Mail Online: "He was an incredible man who loved life and was a very upbeat person." Gary appeared as David Horton in 10 episodes of Heartbeat from 1998 to 2003. FRONT PAGE
yep, i knew him by his love interest in the Vicar of Dibley, but he was the Toadie in Emmerdale too! Reply Delete
The soap co-star has nothing but lovely memories of his time on the show. "I don't remember any negative stories," he said. "I enjoyed it in a way that I wouldn't have been able to imagine, It was a total surprise." He added: "And I was completely unprepared for the incredible warmth and affection showered upon us. "I was aware of it but I wasn't quite prepared for it. We all sort of marveled at how well we were being received." Beale's most famous storyline involved his on-off relationship with Jane Wainwright (played by Judy Cornwell). He added.
---
To get more related content related to Entertainment, Technology, Windows Fixes, Do Follow Tremblzer. On Google News