Wanna know how to make potion of weakness in Minecraft? follow the step-by-step guide below to make potion of weakness in Minecraft with all the required ingredients and where you can find potion of weakness in Minecraft.
As a coin has two faces, Potion of Weakness has its advantages and disadvantages. Bad news first, while you would be attacking someone with your melee weapons, your intensity, the strength of the attack will reduce. The effect of this potion can be upgraded to the last longer but a "Weakness II" potion cannot be brewed. Now, the good news. Although there aren't a handful of its uses, some of them are. The splash potion variant can convert a downside into an upside. Along, with it, the Potion of Weakness is the ultimate weapon to cure the villagers attacked by Zombies.
Where to find Potion of Weakness? Where can I get a potion of weakness?
Also Read: Everything About Genshin Impact: Everything We Know About 1.7 Update
Well, you can find the potion of weakness in the creative menu three-slot below fleet and steel.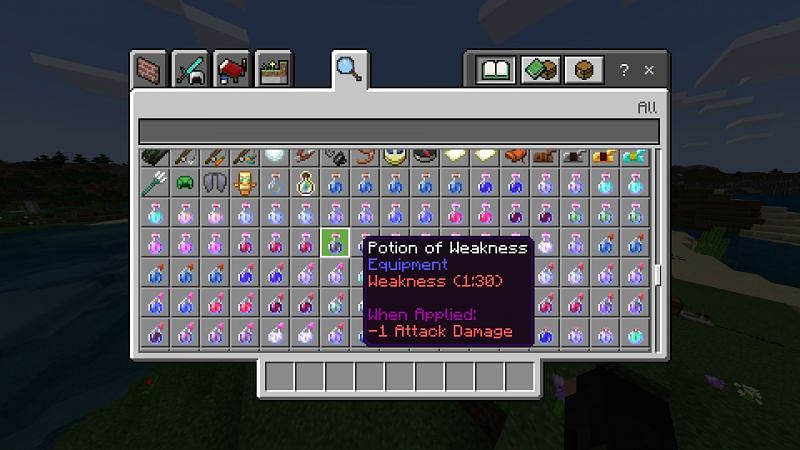 Required Ingredients for Potion of Weakness: – Total Ingredients You Need To Make Potion Of Weaknees In Minecraft?
Also Read: Destiny 2 Season 14 Release Date, Roadmap, New Weapons
To make a Potion of weakness, you will need:
Fermented Spider Eye
Water Bottle
Brewing Stand
Blaze Powder
Crafting table
How to make Potion of Weakness? How do you make a potion of weakness?
Also Read: Saints Row 5 Release Date, System Requirements
In a Nutshell
First, let open your brewing stand to kick start your process of making Potion of Weakness. Then, place your water bottle in the three bottom boxes of your brewing stand UI. The fuel for the brewing stand would be our blaze powder. Place the blaze powder in the top left slot. The final step to complete is to leave your spider eye on the top slot and wait to evaporate it through your brewing stand. Now, you got what you want, you potion of Weakness.
Step-by-Step Guide(with Pictures)
Also Read: New Pokemon Snap Release Date, Trailer, Pre – Order
For, all those who still have any confusion, let dive into a detailed step by step guide to making Potion of Weakness:
To begin with we need o find a dark brown mushroom. The safest and quickest method is to locate a dark oak forest biome. You could spot them in caves and nether. The dark oak forest biome grows more than enough tall brown mushrooms for our use.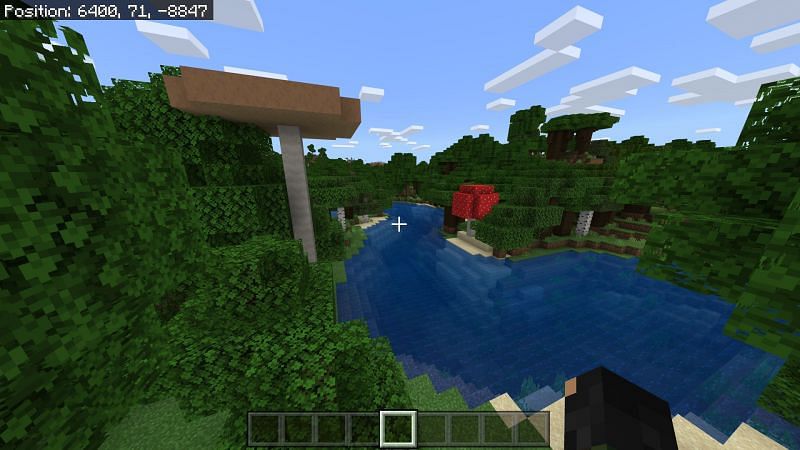 Also Read: GTA Online Money Glitch – Make $10,000,000 Per Minute
You can recognize dark oak forest biomes from its 2×2 trees and the tall mushrooms sprouting between the trees. Once you have found a tall brown mushroom, you can break it down with just your hands and every block has a chance to drop some brown mushrooms.
For fermented spider eyes, there is always a requirement for tall brown mushrooms. Now, we need to locate is sugarcane. Sugarcane would usually be found near or adjacent to a water source,i.e., a river.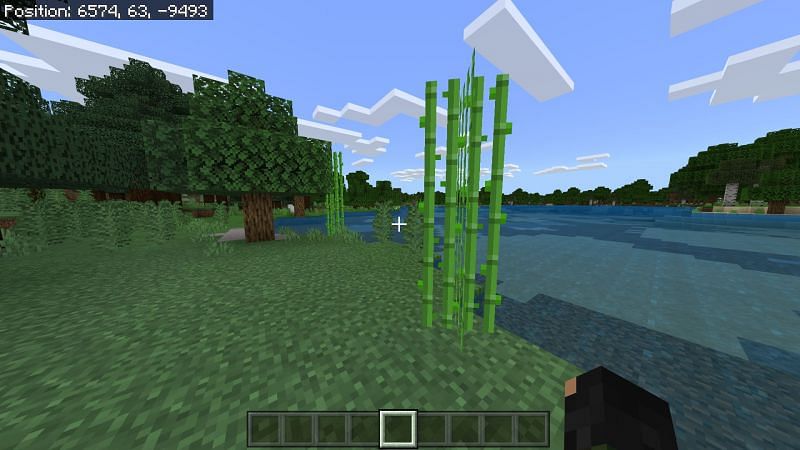 Sugarcane can grow on dirt or sand. Harvest some and start looking for spiders. Spider eyes are a rarer drop than a string so keep a sword ready and track down some spiders.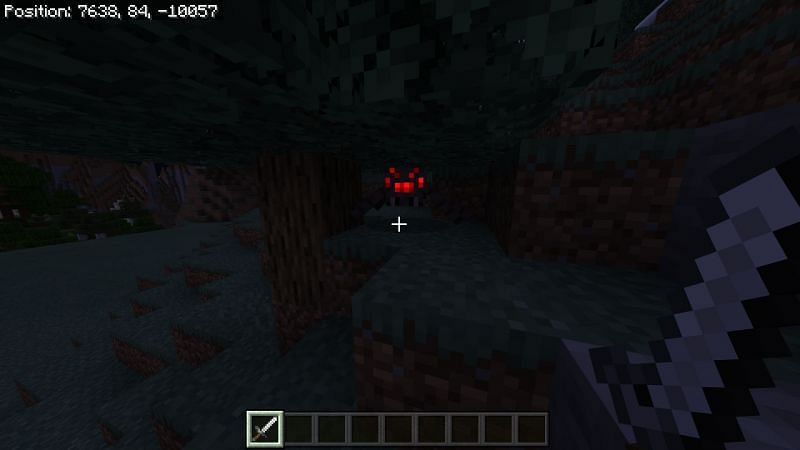 Also Read: GTA Online Double Action Revolver Guide 
Kill enough spiders, to discover a spider eye then fermented the spider eye.
Convert some sugarcane into sugar by placing it in crafting menus.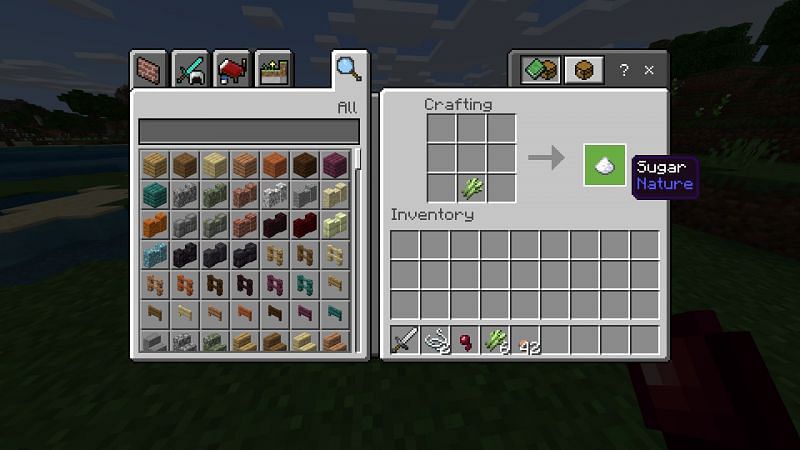 Now, as per your choice place them anywhere in the crafting menu to get a fermented spider eye. All three sugar, spider eye, and brown mushroom.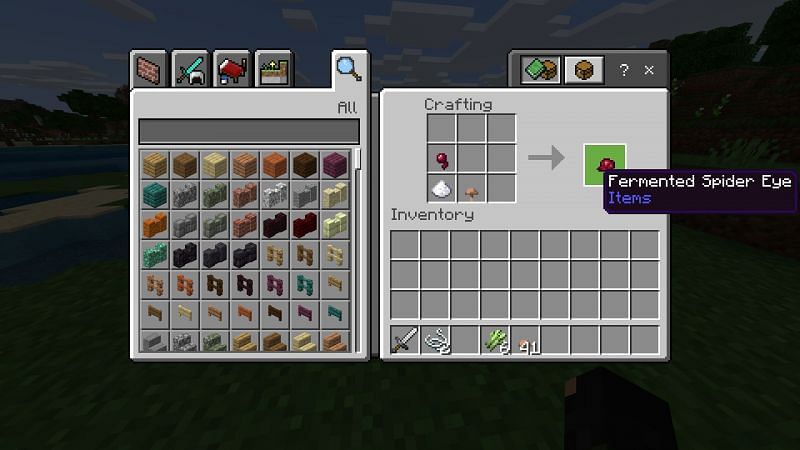 Also Read: GTA 6 Leaks: Map, Release Date, Characters And System Requirements
To start your brewing stand you would require fuel, that is blaze. Blaze will only spawn near a nether fortress. Always take it slow and try to avoid fireball projectiles.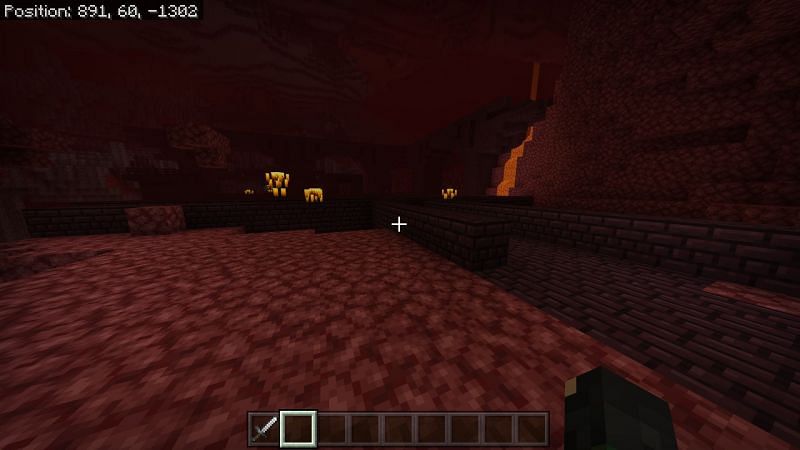 Take your blaze rods back to the overworld and gather some cobblestone. Place three cobblestone along the bottom and the blaze rod above it in the middle to craft a brewing stand.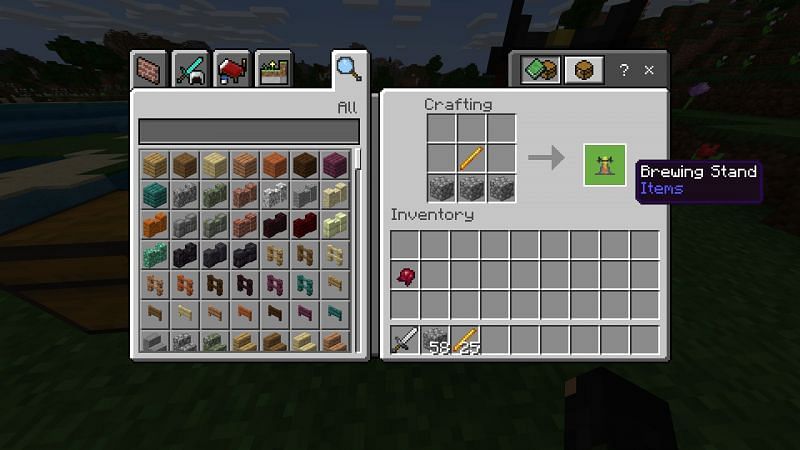 Also Read: Apex Legends Season 4 Trailer, Download, Characters
While you are here turn some of your leftover blaze rods into blaze powder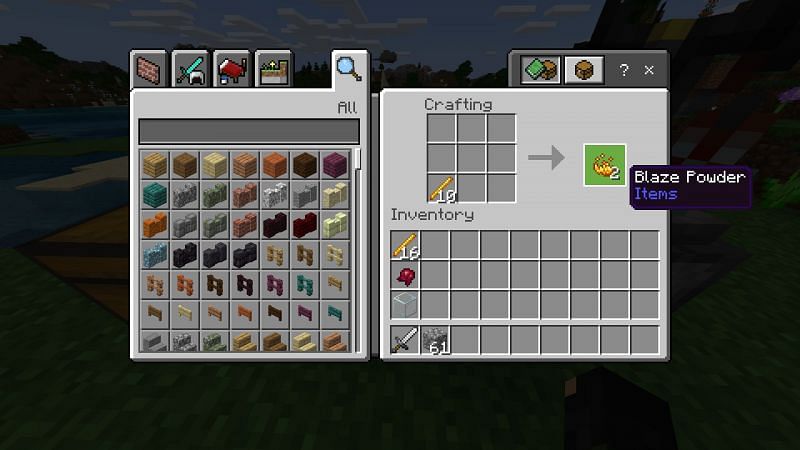 Place your brewing stand somewhere safe. All that is left is to make your glass bottles. Dig up some sand and smelt it in a furnace to make at least three pieces of glass.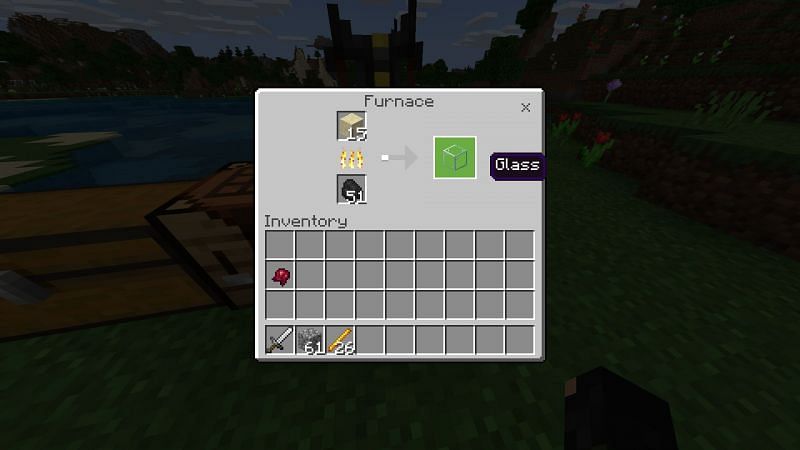 Also Read: Fortnite Chapter 2 Season 6 – All About New Crafting Recipes – Everything We Know About Upcoming Updates
Arrange your glass into a crafting table in a "v" shape to make glass bottles.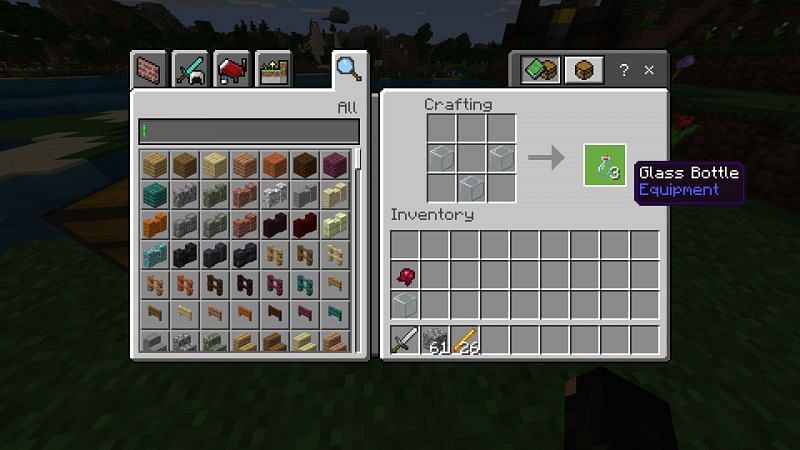 With your glass bottles in hand right-click any water source to fill it up with water bottles. Place these water bottles in the bottom slots of your brewing stand. Your blaze powder will be used to fuel your brewing stand. Place the blaze powder in the top left slot.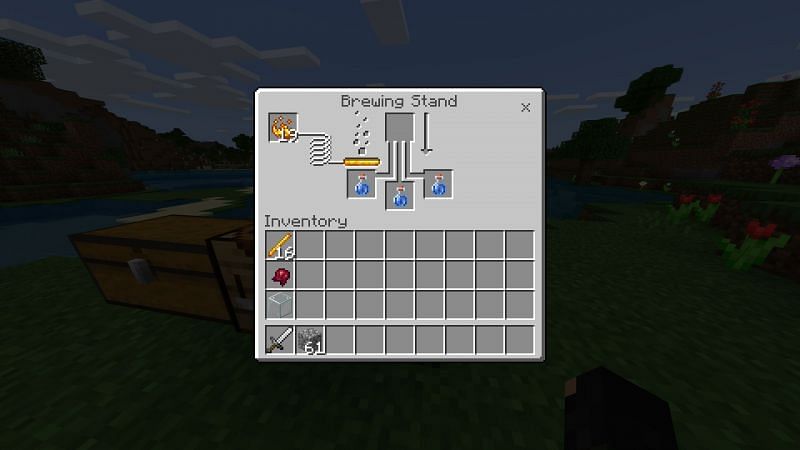 Also Read: Tekken 7 Sidestep Chart Finally Revealed – Full Guide: Tekken 7
The last thing to do is place your fermented spider eye in the top slot and wait for it to brew.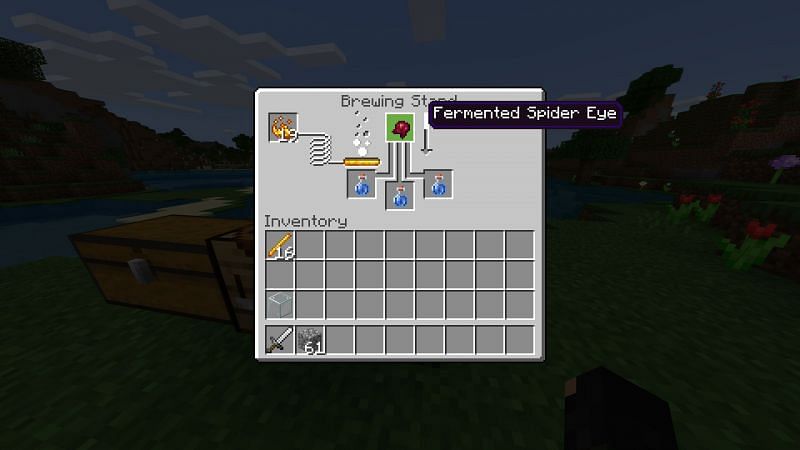 Now you will be rewarded with 3 Potions of weakness. These potions will inflict weakness for a minute and thirty seconds. You can extend this time by placing Redstone above these potions in a brewing stand.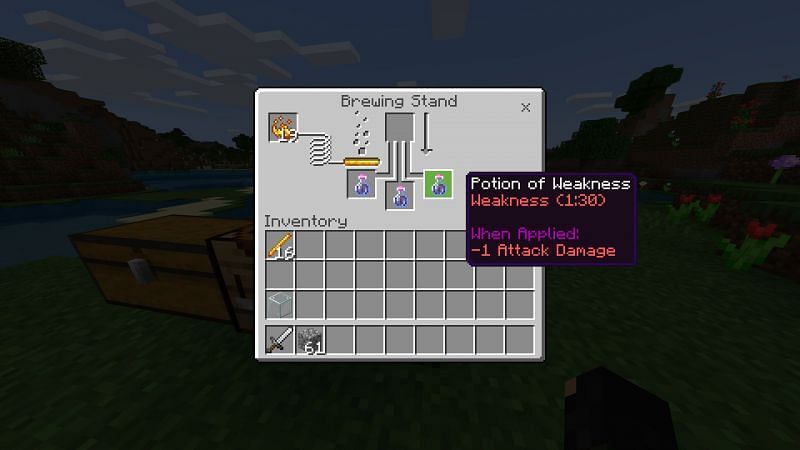 Also Read: Destiny 2 k1 Revelation Lost Sector – How to Eliminate the Enemies Inside the Sector? : Destiny 2
Use these with caution. As they are now you can only drink them yourself which will make your melee attacks do less damage. In the bedrock edition, the debuff is only 0.5 hearts less. In the java edition, it will make you deal two whole hearts less damage.
Finally, your POTION OF WEAKNESS IS READY.
---
To get more related content related to Entertainment, Technology, Windows Fixes, Do-Follow Tremblzer On Google News 
---